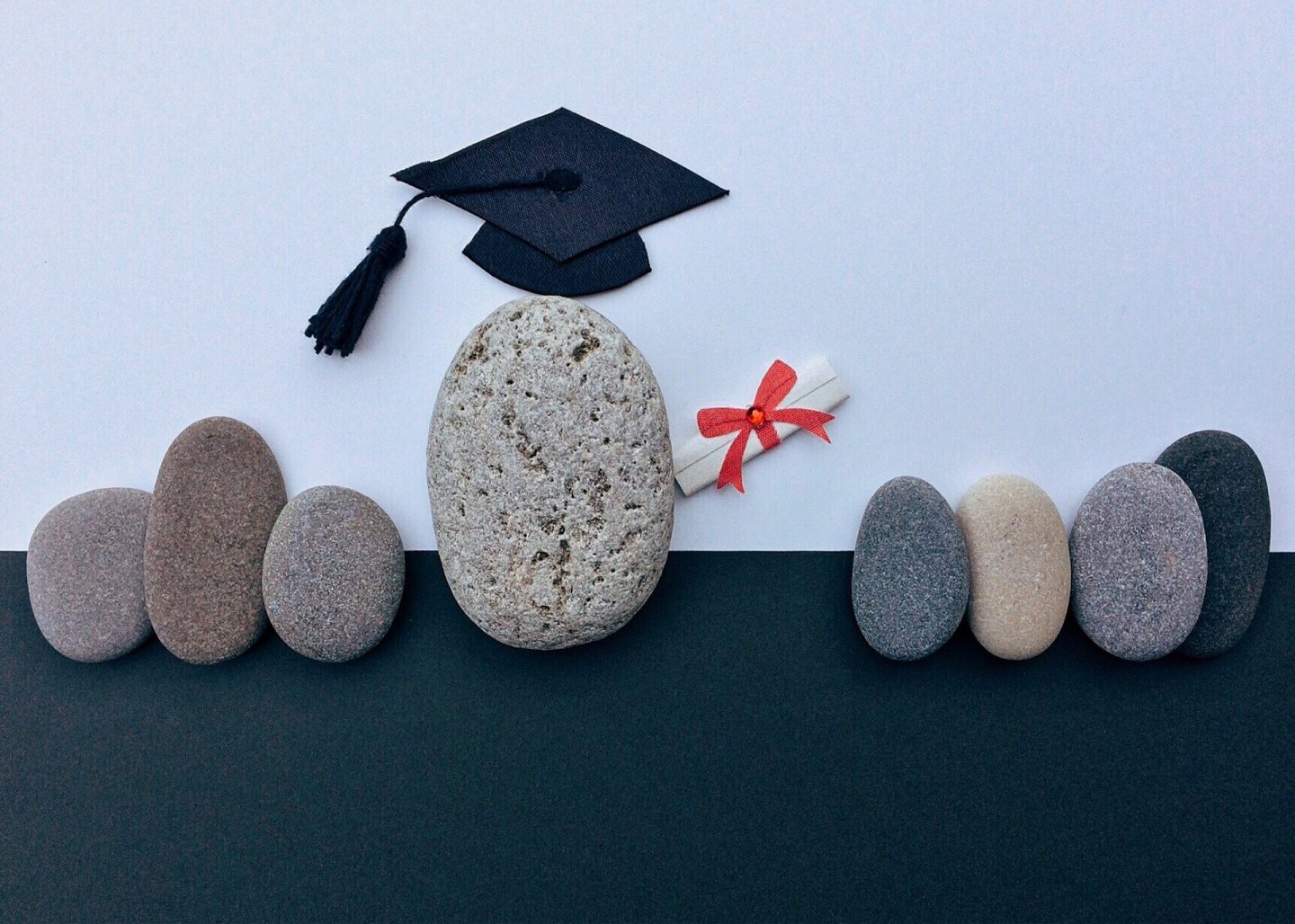 The winter of 2000 was one of the most frightening of my life. I graduated from music school at the end of December and decided to move to a new city with a new boyfriend (anything to avoid moving back in with my parents). My first job out of school was with Travel Cuts, a travel agency on a university campus. Everyone there had graduated from a tourism program at college, and I had zero experience and slowly started learning how to book plane and train tickets. Within the first few months I had scheduled a flight for a young man to Addis Ababa with zero connection time through Charles de Gaulle. I would never want to go back to that time of fear, uncertainty and worry.
Fast forward two decades and I am reminiscing about that tough time after graduation once again. This week the class of the Digital Marketing Communications graduate certificate program completed their placements and are hitting the proverbial pandemic pavement in search of a job. These students all have an existing diploma or degree and entered into an intensive nine month program to learn everything they can about digital marketing and communications.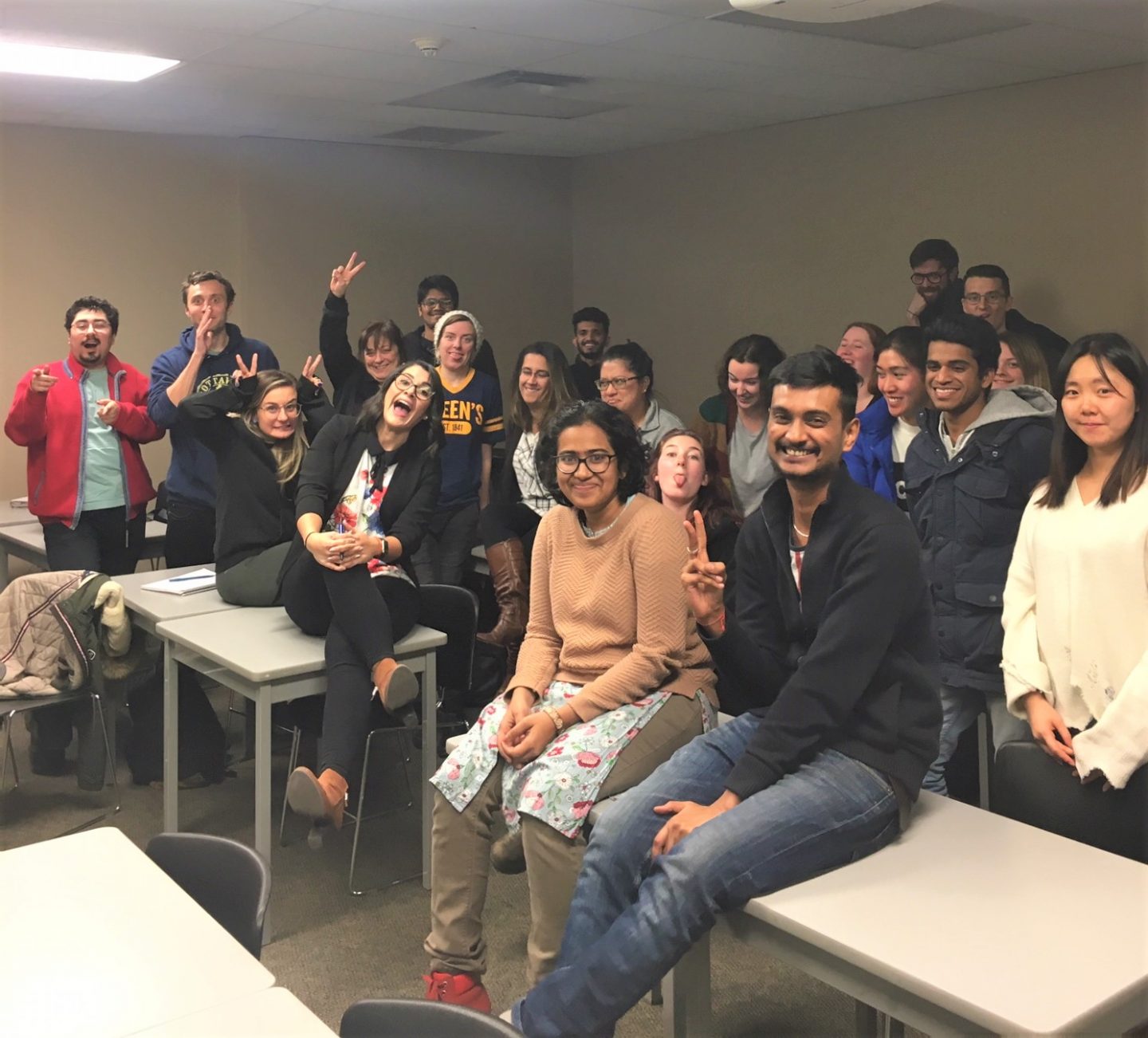 I wanted to leave them with some insightful and sage advice from a woman who has had her career struggles, but what they really need is practical tips, tools and suggestions from those in the field. Although the internet has changed the world in so many ways – including the need for travel agents messing up flight tickets for unsuspecting travellers – it has also provided a me with a network of expert friends and colleagues. I have an international network of arts professionals, marketers and cultural thought leaders who are happy to share their thoughts, ideas and suggestions for professional growth through Whats App channels, Facebook groups, Linked In messages and more.
Here is a selection of advice from marketing professionals for new graduates from my favourite Facebook group, The Daily Carnage. I highly recommend joining this group that brings humour and insight into the professional of marketing and communications.

Break a leg, class of 2020.
"As someone who graduated with a communications & writing degree, there's a lot of flexibility. I wanted to be a copy editor and had to change paths early on when copy desks started disappearing. I was able to reinvent into another communications path, but there's also avenues of social media, digital marketing, email marketing, public relations, etc. So many of these are necessities, even though it may not feel like it. My advice would be to just get as much experience as possible, via internships or freelance work, whatever they can get their hands on. Experience means more than education a lot of the time. There are so many options to gain additional knowledge, Lynda, digital marketing courses, Google or Facebook certifications, etc, but experience is key. Start making connections and networking as much as possible – that's also important to potential career opportunities. " – Caitlind
"Volunteer to do PR for some of the nonprofits who may be hurting right now. It will keep them occupied and help build resume at the same time! " – Julie
"My suggestion would be to treat interviews and connections like your first project for the company. This seems like common sense, but selling yourself as a package is vital. Put together a print and web portfolio, get custom printed business cards and resumes on nice stock, send a thank you card, etc. Brand yourself! Even with little experience, you can amp up college projects and turn them into real-life work. Employers don't have to know what is a college project and what's real. Talk about your work and your clients as if they are! It's also a good time to learn more. It's not unknown that companies want 'jack of all trades'. Hone in on other design + marketing skills even if it's a basic understanding." – Hannah
"3 key things:
1. You deserve to be paid for your work. Read that again.
/// It may seem counterintuitive during all of this but even if it's minimum wage or a small flat rate fee for a project (or heck even a barter system!) you deserve to be compensated for your efforts. The exchange of income for your work is important because it helps you, your employer, and the industry continue to value your work. A professor told me this in college and it was an extremely valuable lesson.
2. Dig deep into your network and if you haven't been building a network start now.
/// Knowing the right person never hurts and usually is key.
3. Say yes to experience and then hone it.
/// You may think you want to be a magazine editor, but the job in front of you is a receptionist. Take the opportunity, get the experience, and find every opportunity inside of it to expand on the skills need for the career you want most." – Katelin
"Please just reiterate to them that it's okay to feel scared. Graduating and finding a first job is hard enough without a pandemic." – Mark
"Honestly just find any job you can get, apply to EVERYTHING, not just marketing. It's a competitive industry and even if you find a job it probably won't be the position you want so be prepared to work your way up! I HIGHLY recommend interning, that can land you a job after graduation and help you learn what you like and don't like. Don't be discouraged by the search." – Mallory
"Join a professional association as a student member. The rates are often much lower and the benefits and networking opportunities are invaluable!" – Dawn
"It's not the same, but I graduated into a recession, and my favorite professor told us this: Just try to get a job – even a job you're not sure you want – in the field. You don't have to stay there forever, but there is something to be learned from every job. Stay long enough to learn it, and when you're ready, you can look for the next job while you're being paid." – Richelle
"Show your knowledge and passion – not your degree. Want to be a copywriter? Show me your amazing writing. Want to be a designer? Show me an amazing portfolio. Want to be an account executive? Show me your ability to maintain relationships. Want to get thrown in a pile of uninteresting applicants? Show me your degree." – Nathan
"Tell them to build up their LinkedIn profiles, add detailed info about intern/volunteer experience, post on a consistent basis about marketing/industry trends/whatever is professionally relevant, engage with others, content, connect with recruiters at companies they're interested in. " – Marisa
"Be humble, an entry level position turns into a career even if it's not exactly what you pictured for yourself. Take what you can get, build connections and new opportunities will come your way in time." – Shannon
"While you're working in your back-up plan job in retail or whatever, volunteer and freelance on the side and you'll gain experience and make connections. " – Alanna
"Stay in the know. Learn all you can about the field and read at least an article a day on an area you'd old to focus on." – Nadya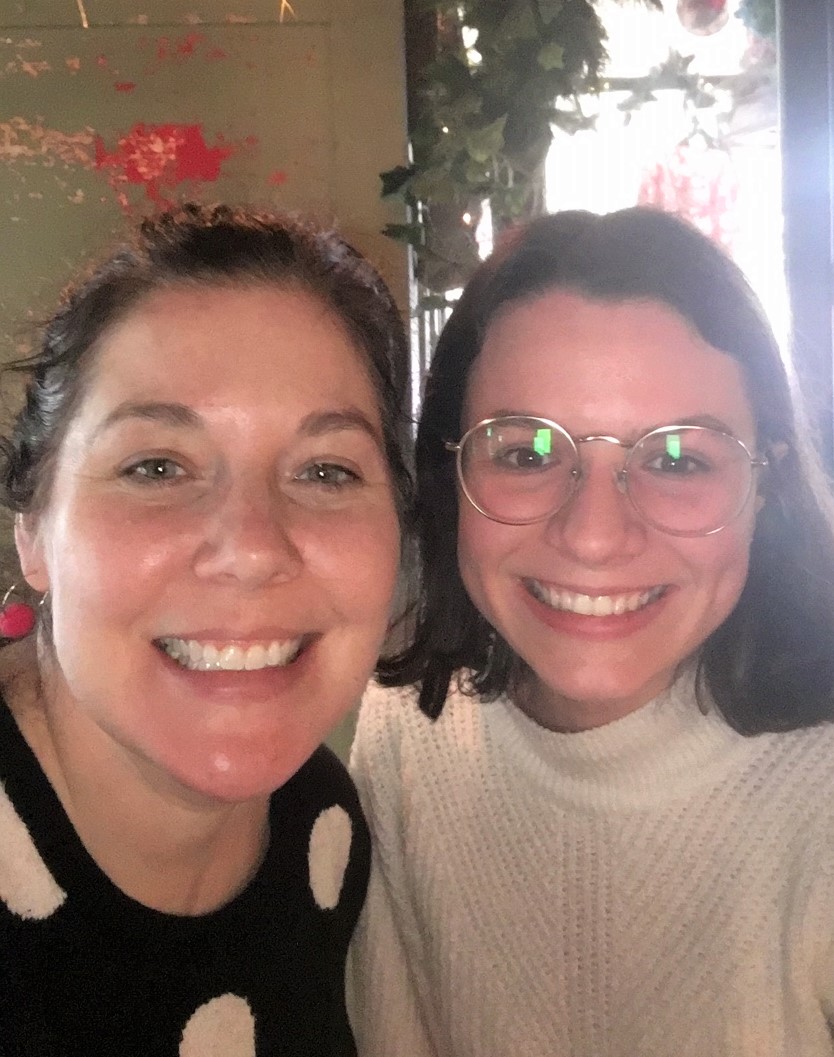 "[B]e flexible and gentle on yourself, no one could have predicted this. I graduated in 2009 and beat myself up over not getting any callbacks from job applications. Like any. I ended up moving home and worked at a winery with a family friend, which wasn't at all what my field was (communications/Film). I felt like such a failure. But, eventually, I realized the experience I got learning the business of the winery where i worked served as an education in business, which I then used to get another job, and then moved on from there. Nothing happens exactly as you think it will. And honestly, even if people around you *seem* like they have their shit together, there will come a day that they will feel disappointment and rejection too. At this point as well, going to virtual conferences and events is going to become something that people will need to get used to for networking and learning purposes." – Adrienne
"If I were in college right now, I'd focus on honing my meditation skills. There is great opportunity for people who quiet themselves and listen. It's buzzing all around us." – Suzanne
" My suggestion to all new grads is to find the type of company you want to work for and then take ANY job they have available. Better to be an assistant to the assistant at a great company and learn and grow from there." – Jordan
"I graduated during the last recession and I would suggest that they be ok with plan b (or c or d.) Think about finding a position that has one or two elements of what they eventually want to do, and then leveraging that experience to make a move later. Just remembering that what they do now doesn't necessarily dictate what they will do forever – for many, the career ladder doesn't really look like a ladder anymore, theres a lot of lateral movement and career changes/shifts. Basically just reiterating that sometimes you just have to be patient and wait for the right connection or opportunity (but definitely keep up on the industry and hone your skills in the mean time)." – Beth

"If you are applying for my company and another candidate has equal, and honestly even less "skill on paper" than you, but they've shown they understand digital by creating content, they win hands down. The internet is your new resume. Proving you've got the chops and aren't just reading books and taking tests is what wins" – Erik
"I was 23 when the last recession hit and didn't have a ton of amazing work experience yet, so I started digital marketing free-lance. College kids today intuitively know how to do social media marketing, web design and UX/UI design better than a lot of folks and it's probably been part of their core computer-skills coursework. Get them to take free courses on Coursera to hone skills/best practices and bone up on the right language to use and put portfolios together. They could create gig work for themselves pretty quickly." – Chantal
"I'm a comms professional and have never been busier as I'm doing crisis comms for non-government-organisations. I'm not writing Shakespeare, it's health and awareness messages on social media and there is no shortage of work. My point is that even in a global pandemic, people need communications. Government and non-government, including NFP is a HUGE space so I would be getting my foot in the door there. Final point, I FIRMLY believe the future of business advantage belongs to creativity. I would be teaching your students now that they are going to have to approach their careers differently to the generations before. It may not be one, full-time job that they land but need to look at several revenue streams." – Mia
"This year's graduating class will undoubtedly be in one of the most challenging environments for employment in the last decade. For starters:
– Do all the passive work: personal website, solid CV, LinkedIn profile
– Start the process of building your portfolio now – volunteer at a non-profit, take an internship, etc. as well as generating your own content
– Get skilled up in sales, because PR is a sales job (without commissions!)
– Use this time to network now, especially with all these coffee chats and virtual drop ins
– Get your finances in order and take advantage of all the deferment programs available – cut expenses as low as you can go
– Diversify your skills beyond standard PR – content generation, paid ads, video production, etc.
– Acknowledge there probably won't be much hiring in PR until months after businesses open up – that's the B2B lifecycle, hiring lags behind revenue, so consider skilling up in-house and/or doing freelance work, and PR budgets are the first to be cut and last to go up." – Christopher
"I would suggest they think about someone who inspires them or they know of, and find them on LinkedIn and perhaps ask your help in reaching out to that person? Chances are many folk who are usually v[ery] busy might have a little time on their hands and be willing to do a little mentoring or tip-giving? So many people love to help others starting out like this." – Kerryn
"Be prepared to work your ass off. Also, now the real learning begins." – Viktor