This blog post is part of an assignment for a Social Media and Education course through the University of Toronto.


What's Bumble?
Bumble is an app that was "first founded to challenge the antiquated rules of dating. Now, Bumble empowers users to connect with confidence whether dating, networking, or meeting friends online." (Bumble – Date, Meet, Network Better, 2021). This app is particularly unique in that it is focused on offering women control of their connections and they make the first move. Bumble has expanded from its origins as a dating app to include Bumble Bizz, a networking section of the app, and BumbleBFF, a way to make new friends. 
Bumble was founded by Whitney Wolfe-Herd in 2014. "At age 22, Whitney Wolfe helped launch Tinder, one of the world's most popular dating apps.But a few years later, she left Tinder and filed a lawsuit against the company alleging sexual harassment. The ensuing attention from the media – and cyberbullying from strangers – prompted her to launch Bumble, a dating app where women make the first move," (Raz, 2017)
Since then, Wolfe-Herd has become somewhat of an icon for women entrepreneurs, particularly with the iconic image of her with her baby at NASDAQ when Bumble went public. Since then, Bumble has acquired Badoo, another dating app, and currently employs more than 800 people worldwide.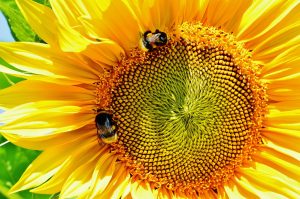 Women at its centre… or are they?
The app currently is about connecting individuals, and is "built with women at the center" ( Bumble – Date, Meet, Network Better, 2021). The app is used to empower women to connect with others in three ways – Bumble Date, Bumble Bizz and Bumble BFF. All three of these features are accessed through the main Bumble app.
The women at the centre component is a unique selling feature to Bumble, and is used to promote not only it's place in dating apps, but in the tech world as whole. "By representing the company in most media coverage, Wolfe has been functioning as the public face of Bumble. This is important in terms of optics: a woman's face permits the company to be perceived as female owned and aligned with feminism. images" (Bivens & Hoque, 2018, p. 446). 
"Asserting uniqueness in a marketplace is a common strategy, even if the app's interface design is quite similar to other popular apps. For users previously exposed to other social networking apps, Bumble works in a familiar way in terms of developing profiles and reviewing matches. The user navigates the dating pool by using a left-swipe to reject a prospective match or right-swipe to accept. If two users indicate an interest in one another, a match is made and both users are notified. From the minute the match occurs, a clock starts ticking. The "lady" then has 24  hours to reach out to her "gentleman" match via the chat interface. If a conversation is not initiated, the match expires. These 24 hours thus constitute the window of control afforded to female Bumble users." (Bivens & Hoque, 2018, p. 446). 
For the purposes of this assignment with a focus on learning objectives, BumbleBizz was selected as the app feature of choice, as it has potential to be used as a way for post-secondary students to connect with like-minded individuals based on geography, sector or position. LinkedIn is currently the social media platform of choice for post-secondary students to connect and network with potential employers and colleagues, and BumbleBizz is framed as a networking section of the app that allows women to make the first move.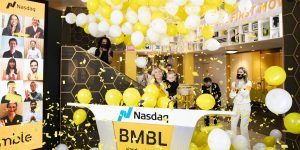 Swipe left or right
"Bumble was designed from the ground-up to be a different type of dating app, in which women message first. If no message is sent within 24 hours, the pair are unmatched. Herd saw this functionality as "pro-feminist", empowering women to make the first move and their own choices," (Bumble Revenue and Usage Statistics (2021). 
BumbleBizz is actually a component of the overall dating app, so when I tested it out, I was concerned about being sure that I actually swiped the correct way and was not setting myself on a date.
There were only 8 individuals who showed up in my BumbleBizz test, and 4 of them were under the age of 20 and were looking for friendship or dating. One of the men who appeared in my feed, Josh, posted a photo of himself at Queen's Homecoming with the copy, "Looking for people to talk to and get to know love to drink and have fun and go for drives and watch the sunset". Another gentleman, Collins, who lists himself as CEO at Alpha Ajo shared "I am about to lunch my Craigslist website and app auctionfather.ca contact me to get 100% discount coupons at the initial lunch."

Shana Liebowitz of Business Insider did a test of both Linked In and BumbleBizz and shared her experience in an article. She ultimately preferred BumbleBizz but did share that "[o]n Bumble, I scrolled through a seemingly infinite number of profiles, of people working in a range of industries — not just media. I swiped left for those I wasn't interested in chatting with and right for those I was. Confession: I've never used a dating app before, so I kept accidentally swiping the wrong way," (What Is Bumble Bizz? How to Use the Dating App's Professional Networking Mode to Make New Connections, 2021).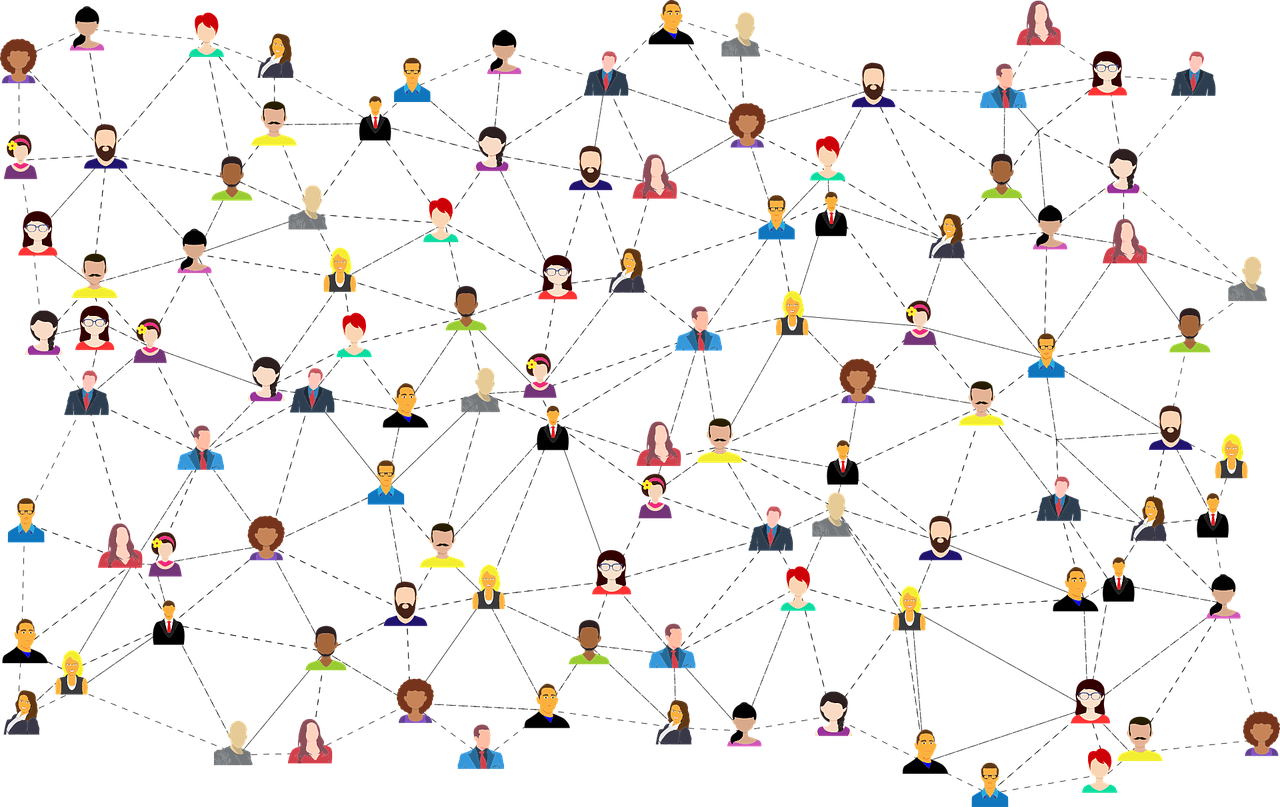 Molly Kay of Vice Canada spent a week on BumbleBizz and wrote about her experience. "I connected with several women who felt empowered by being able to make the first move. Some even indicated that they were looking to avoid connecting with men altogether. When I asked men to weigh in, several pointed out that, while they understand why woman-first messaging exists on the dating portion of the app, they feel as though it might prevent men from making connections on Bizz. One guy straight up told me he thought it was 'bull shit,' "(Kay, 2018).
It's against the terms and conditions of BumbleBizz to use it for dating, but my experience definitely didn't show a clear difference among the features.

Overall, the app seems fairly easy to set up and use but the blurred lines between dating and networking do seem to make it challenging for women of any age to be able to connect in a professional capacity. 

Learning opportunities
At the post-secondary level, establishing a professional presence online is an important part of preparing for graduation, seeking employment, looking for additional professional development opportunities and more. Particularly when teaching business, getting professional headshots, building a CV, and establishing an online presence is a key component of coursework. In the past, business cards were shared at in-person online networking events, but due to the increase in access to digital tools, some networking has moved to a digital space, particularly during the COVID-19 pandemic. 

Although the first page of one's Google search is an important part of a job interview process, "[n]early 80% of recruiters noted referrals as the best way to find quality hires, and this figure has remained consistent," (Lastoe, 2020). As a professor, a lot of my time supporting students is connecting those students with professionals, and often through Linked In. BumbleBizz is an appealing concept, as it is a more active platform (since you do the swiping) and offers more control to the woman, as Linked In has more male users than female users. (Statista, 2021). 
Due to the very nature that Bumble is first and foremost a dating app, I would not recommend it to be used as a way to connect teachers with students or for teachers to encourage students' connections with other professionals. It's very nature may make students feel uncomfortable, as some dating app profiles are included in the BumbleBizz space. Since BumbleBizz is also a fairly new addition to the app, as it launched in 2017, there are not as many professionals in Canada actively using the product.
The verdict
I received a significant number of private messages, as well as a few public comments, throughout these social media posts. All were related to using the app for dating purposes. Some of these comments included:

"At the time I was on Bumble it was fairly new. They did tout themselves as being a platform for women to "run the show" but with lesbos well, we are both women. So there was still this very cis straight mentality (not surprising) for the app. I remember it feeling safer than Tinder. I didn't stay on Bumble long as I always identify as 'woman' so I didn't find that piece a challenge." 
"I hate Bumble for the exact pressure of having to make the 'first move'. A few connections and a few subpar dates but to be honest I have way better luck on Tinder of all places. Just whoever wants to start chatting does, and it feels more natural. Bumble also has this weird function of having to respond in 24 hours in your first two messages… life is busy. You don't always get around to that. I prefer a relaxed pace."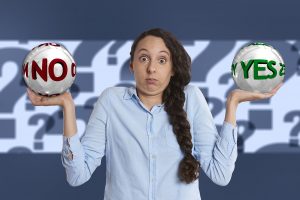 When I signed up for the app, I was forced to add a number of headshots, choose my preferred gender and enter my birthdate as part of the sign up process. When I went to the BumbleBizz feature, I was a bit unsure as to what to do next. Overall, every aspect of the app felt like I was looking for a date.

I would approach Bumble as a teaching tool with caution, but monitor the growth of digital tools and media that connect individuals with professional connections, as these will undoubtedly change over time. For the immediate future, I will continue to use Linked In as the principal tool to connect future grads with professional opportunities.


Bibliography
Bivens, R., & Hoque, A. S. (2018). Programming Sex, Gender, and Sexuality: Infrastructural Failures in 'Feminist' Dating App Bumble. Canadian Journal of Communication, 43(3). https://doi.org/10.22230/cjc.2019v44n3a3375
Bumble CEO Whitney Wolfe Herd Describes How Life Has Changed Since Company Went Public. (2021). https://www.forbes.com/video/6276771951001/bumble-ceo-whitney-wolfe-herd-describes-how-life-has-changed-since-company-went-public/?sh=33b516d12132
Bumble Revenue and Usage Statistics (2021). (2021, October 26). Business of Apps. Retrieved October 29, 2021, from https://www.businessofapps.com/data/bumble-statistics/
Kay, M. (2018, June 19). I Used Bumble's Women-Focused Networking Site to Try to Find a Job. Vice. Retrieved October 29, 2021, from https://www.vice.com/en/article/qvnaqx/i-used-bumbles-women-focused-networking-site-to-try-to-find-a-job
Lastoe, S. (2020, June 19). The Job Search Strategy That'll Make You 15 Times More Likely to Be Hired. The Muse. Retrieved October 29, 2021, from https://www.themuse.com/advice/the-job-search-strategy-thatll-make-you-15-times-more-likely-to-be-hired

MacLeod, C., & McArthur, V. (2018). The construction of gender in dating apps: an interface analysis of Tinder and Bumble. Feminist Media Studies, 19(6), 822–840. https://doi.org/10.1080/14680777.2018.1494618

Raz, G. (Host). (2019, April 22) "Bumble: Whitney Wolfe." [Audio Podcast]. Retrieved from https://www.npr.org/2019/04/12/712909267/bumble-whitney-wolfe
Rosenthal, A. (2020, December 28). The highs and lows of Bumble BFF-ing in a pandemic. Chron. Retrieved October 29, 2021, from https://www.chron.com/life/article/how-to-make-friends-pandemic-safe-apps-bumble-bff-15795565.php
Statista. (2021, September 7). LinkedIn: distribution of global audiences 2021, by gender. https://www.statista.com/statistics/933964/distribution-of-users-on-linkedin-worldwide-gender/
Subin, S. (2021). Bumble IPO: The female founder behind the dating app making market history. CNBC. https://www.cnbc.com/2021/02/11/bumble-ipo-the-woman-behind-dating-app-making-market-history.html
What is Bumble Bizz? How to use the dating app's professional networking mode to make new connections. (2021, March 13). Business Insider. https://www.businessinsider.com/what-is-bumble-bizz?international=true&r=US&IR=T

Zhukova, A. (2017). Bumble Bizz: Can a Dating App Really Rival LinkedIn? Make Use Of. Retrieved October 29, 2021, from https://www.makeuseof.com/tag/bumble-bizz-dating-app-rival-linkedin/